No new year goal is detailed enough if it doesn't contain the amount of money you want to make or have in savings at the end of it. Living on one stream of income is just like being friends with a mosquito. I'm not sure I can explain that but just know it is just as hazardous as it is inconvenient.
I'll be releasing an e-book soon as a guide to starting or getting a side hustle, deciding what to do and all that but here's a little guiding principle I like to tell everyone that asks:
Man has 3 basic needs – food, clothing, shelter. Especially in this Nigerian economy where almost everything else is luxury, with good marketing and quality service, if you plan a business around any of these three needs, you won't go hungry (a bonus if it's affordable). Unlike shelter, food and clothing are less capital-intensive, so do with this information what you may.
Also, tons and tons of jobs that are available now, especially in the digital space, weren't available 10 years ago so make deliberate effort to acquire necessary skills to keep up so you would not be left out.
Now to my 20 side hustle ideas in no particular order:
1 Cut down unnecessary spending: This is not a side hustle o, but you sef reason am. Any money you save on cutting down, you can see it as you paying yourself. That gold-coated shaving razor you bought, you didn't need to, and you know it. Also, I don't know who needs to hear this (and apologies to those who would be affected lol) but father Christmas, switch from the Apple Music family to the student plan, let everybody else find their way.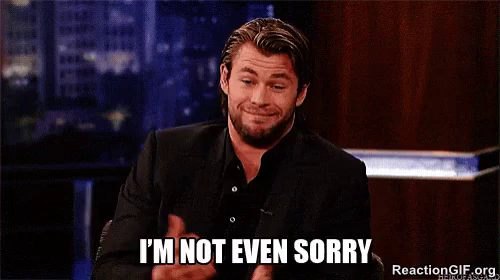 2 Write an e-book or Sell a Course: If there's something you know a lot about, organize your thoughts, plan them and write an e-book. Your e-book can be sold for up to 10,000 NGN per copy depending on the subject and your target audience. The good thing is that, it's a one-time investment of your time and effort (nothing extra you need to buy), after which it's profit, profit, profit.
3 Consultation: If there's one thing people always come to you for or ask your opinion on, you can monetize it. First of all, it places more value on your opinion and then people don't waste your time asking for advice they wouldn't follow anyway. It could be styling, makeup, skincare, where to source for stuff, etc.

4 Social media: You already spend your time and data scrolling through Instagram and tweeting, you should as well make money from it. The ways you can make money off social media are endless. If you have a good engagement rate (ie. a lot of likes and comments), you can reach out to brands in your niche (your area of finesse – fashion, skincare, sneakers, food, etc) and offer to collaborate with them. You can become a social media manager – i.e handle a brand's social media page. All in all, just perfect your craft, create bomb content and you may not even have to reach out to them, they will to you. People make at least 20,000 NGN monthly managing one social media page and no one says it has to be just one. Siainstyle has an e-book on all you need to know about SMM for 2000 NGN. You're welcome.

5 Personal Shopping: If you know where to get something that people can't, either due to the inconvenience or just sheer ignorance, that's your cue. Offer to get it for them at a fee. If you travel abroad regularly for instance, just put the offer out there and you'd be surprised how many people need a lot of things that they can't get here. From the profit you make from them, you may not even have to spend your own shopping money and you have extra to save.
6 Online/Offline tutoring: Once again, if there's a subject you know, offer to teach it. People pay heavily for information these days. I just registered to teach English online on Preply because all the "autocorrect" my friends call me cannot go to waste. If you prefer offline, I'm sure there's one woman that always comes to give a testimony in church about how her son used to be 30th out of 30 in class but recently started to come 29th. That's your cue. Offer to give him home lessons. You might have to go for 2-3 hours daily, twice or thrice every week (or weekends) and you can earn at least 20,000 NGN a month aside your day job or while on holidays. Oh and please don't molest the child while you're at it, please, thanks.

7 Sell something online: You know where to get something cheaper than you see online, get it, take pictures and post, find your unique selling point and market hard. For instance: you know all those mini bags you see on Instagram for like 3500 – 6000 NGN, you can get them on 1688.com or Alibaba for like 300 NGN depending on quantity. It's called mini importation. I currently run a thrift store on Instagram @shopalma.ng because I was already familiar with thrifting and would thrift anyway, so I figured, "why not make money from it?". If you want tea on mini importation, let me know. I gatchu.

8 Driving for Uber/Bolt: This one is self-explanatory. You still have to drive to and from work anyway, imagine if someone else paid for it. You can earn as much as 100,000 NGN a week from doing this, depending on the demand in your area and the amount of time you can put into it daily.

9 Catering: If you have hungry friends that always come to your house when they know you're cooking, then you know your food is good. Offer to cater at a friend's event and work your way up to bigger things. The thing about this is that if the food tastes good and service is impeccable, you'd get referrals from almost every event. You can also advertise to companies to supply lunch for their staff daily. The internet is really a gift to us. Use it. Market yourself like crazy. Side note: food is also the one thing that always sells out at fairs. Go forth and prosper.
10 Tour Guide: You can get paid on toursbylocals.com to show tourists around your area or become a Google local guide.

11 Blogging/YouTube: If you can write or you're comfortable on camera, blogging and hosting a YouTube channel can fetch you decent money. YouTube pays you to host ads on your videos and you can earn money on your blog through affiliate marketing and sponsored posts too. Just give it your best shot, be consistent and prepare to be blown away.

12 Freelancing: You can sign up on Fiverr or Upwork to sell your "gigs" (freelance services) like graphics design, copy writing, translating, etc. and set your own price.

13 Logistics Service: If you have about 300,000 NGN in savings, you can start a logistics company with one motorbike. Typically, it costs between 1000 – 2500 NGN to deliver packages within Lagos and you can do up to 10 deliveries everyday depending on requests. Start from there and gradually grow to a fleet. The gap in this field is customer service. If you can keep to time and not give excuses as to why you couldn't deliver when you said you would, you will be amazed at how much you will stand out. Also, if you don't have that amount of money but you own a car, you can pick up packages from e-commerce vendors and deliver them on your way to or from work.

14 Drop shipping: This is a stress-free one. As a drop shipper, the brand would send you pictures of their product and when people request for them, the brand delivers to them directly and you earn a percentage of the sale or the wholesale-retail price difference. You don't have any business coming in contact with the product.

15 Photography and Content Creation: If you have an eye for detail and you're good with flat lays, product photography, photo editing and what not, this one is for you. Also, if you're good with apps like Canva and Mojo, you can create photo and video content for brands at a fee.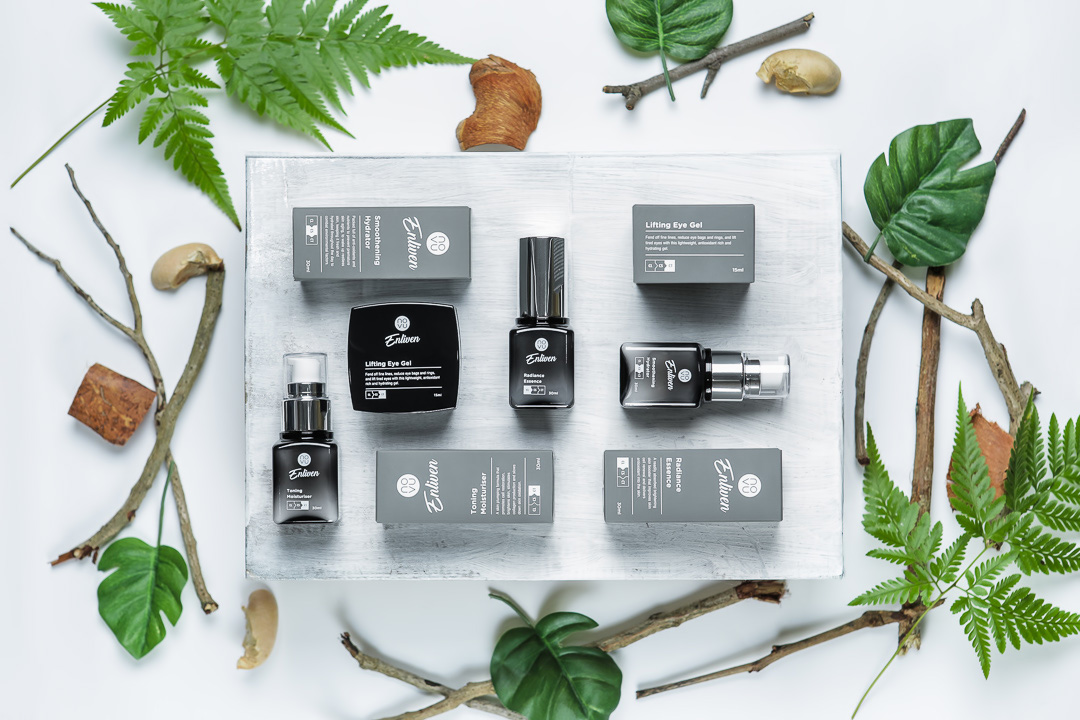 16 Content Writing: If you write well, but don't trust yourself to be consistent enough with a blog, you can reach out to companies and offer to write for them. Point out a problem that revolves around their writing/media and offer them value to solve it. Most writing jobs are remote so it's so convenient and you can easily fit one into your regular schedule.

17 Proofreading: If you're an autocorrect like me and have a keen eye to detect error in grammatical construction, punctuation and sentence formation, then proofreading is a good and easy way to make money. If it's something that comes "naturally" to you already, the next time one man slides into your DMs talmbout, "Am Obinna by name, hope your doing k" you correct him and send him the damn bill.

18 Warehousing/Renting a Room: As big as it sounds, the "warehouse" could just be that bedroom in your house that no one uses. For instance, I live in Port Harcourt, my school is in Ogun state, but my business operates from Lagos. So, for the longest time, I needed a space in Lagos to keep my merch and send out deliveries from and I was definitely going to pay. There's a number of e-commerce vendors like myself who are desperately in need of this. Also, you can list your place on Airbnb if you have a room or two that no one uses.

19 Fashion Illustrations/Design: If fashion is your thing and you find yourself doodling to pass time, you should definitely explore this. You can make a lot of money from illustrations only; you don't even have to go into production and execution.

20 Creative & Artistic Services: From make-up to creating sets for films, shoots and events, you can channel your creativity and love for art to your pocket.
Some of these hustles require some level of formal skill and a huge dose of practice to be perfected and for you to stand out, so register for that online course, take those classes, do your research. Whatever you do, don't stop until you're where you want to be.
I hope you found this helpful, and if you did, please don't forget to share. 2020 is the year we say bye-bye to debit alerts and sleeping on our skills. If you have any specific questions that were not covered in this post, send me an Instagram DM on @almaasinobi or an e-mail and I'd respond as soon as I can. Thank you for reading & enjoy the rest of your day!
Till next time,
Alma.